Hand washing with soap continues to be critical in the fight against infectious diseases, including COVID-19. It is one of the most cost-effective and reliable low-cost 'vaccines' that can prevent communicable diseases. But, according to UNICEF, we see over 818 million children lack basic hygiene services at primary school. A staggering 43% of schools worldwide lack important (hand) washing facilities with soap and water. Children get sick due to a lack of hand hygiene and 1 in 4 children is not able to attend school on a regular basis.
At a time when we are so conscious of the importance of washing our hands at school, work and at home, many of us take for granted our access to clean water and soap. We don't even think twice about this commonplace behavioural activity. It is something that was already part of many people's regular rituals. "Have you washed your hands?" a familiar refrain at school and in many family households before dinnertime.
Building hand hygiene routines around the world
However, most children in developing countries haven't been raised with hand washing as a priority. Even with the increase in the accessibility of soap and water, it is difficult to change habits and increase hand hygiene. Determined to break that vicious circle, the Handwashing Angels team took a behaviour point of view to build hand hygiene into a daily routine for young children at school. Their belief to make a change is simple: make it clear, make it easy, make it desirable, make it rewarding, make it valuable, make it a habit. The team started the Handwashing Angels initiative with children at the Royal Gate School in Bondo, Kenya in late 2019. The success of the Kenyan programme has led to it being rolled out to more schools in Kenya, Uganda and the Netherlands. Now, almost 1000 children in these countries are using the specially designed 'blue foaming soap' together with a habit-forming framework to ensure hand hygiene habits become a normal part of their daily routines. The Handwashing Angels future is looking bright, with an expected reach to more schools in Uganda and Kenya.
Nudging techniques for the long-term
With the help of Diversey, a tailor-made prototype of blue foaming hand soap was developed to provide a new sensorial experience that increased the visibility of the hand washing process. In parallel, a 7-step hand washing motivation approach was developed. Nudging techniques such as the use of instant gratification, micro rewards, angel motivation stickers, and creating a special moment at the start of the day for the ritual, encouraged the children to make the daily moments a habit, not only at school, but more importantly at home with the family. The field study showed children's excitement of the daily handwashing routines at school extended to the family behaviour at home, which was a real game changer.
The initiative, created and led by Edward Huizenga – UMIO's Professor in Strategy, Innovation and Change, along with Diversey and colleagues at Benhurst and Co, uses behavioural science research as the starting point for this project. As the success of the project has grown, so too have the partnerships with companies such as Kindante, Allianz, Johnson & Johnson Trust Foundation and Simavi supporting the programme. The interdisciplinary project group started looking at ways of building hand hygiene into a daily routine that improves personal hygiene in young children. They used nudging and behaviour change techniques and applied them to hand washing to put a habit-building mechanism in place and make daily hygiene habits become a reality.
Based on the school results, the children's response to the initiative was the most significant;
"All the children told us that they would wash their hands like this at home. Additionally, every child was excited to show what they had learnt to their families at home. If they actually follow through on this, that would mean that the Handwashing Angels project does not just create a habit of good behaviour for the children in the project, but has a far wider reach: all the way to the family members at home".
Behaviour science for social impact
Edward initiated this project at the launch of the UMIO Practice Chair in 2019. "As part of the Professor Chair, I designed the Behaviour Change for Good programme (BCFG) with the idea of bringing behaviour science to the practice field. Next year, a new behaviour and social impact project will contribute to dramatically improve HIV medication adherence behaviour in the field of maternal health."
Based on the positive outcomes of this pilot at the end of 2019, the team has been able to successfully scale up. The programme is now in place in schools in Uganda and the Netherlands, with future agreements to extend this to schools in Vietnam and Thailand. Paul Blankers, one of the team members who witnessed the full pilot at the Royal Gate School in Kenya remarked, "Helping them was nice, empowerment is what they need right now". The development of the COVID-19 global pandemic has highlighted the vital importance of making hand washing part of the daily routine among children all over the world. This programme helps to raise awareness of the issue and to prevent infections and reduce the spread of diseases.
The Hand Washing Angels is an initiative of Maastricht University | UMIO, Diversey, and Benthurst & Co. It is designed to help children develop a daily hand hygiene routine, using blue foaming hand soap. Handwashing Angels started in 2019 in Kenya and is active in schools in Kenya, Uganda, Netherlands and will be launched in Asia. Handwashing Angels is a not for profit organization. All participants are volunteers, empowering the children, schools and local communities.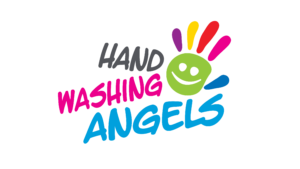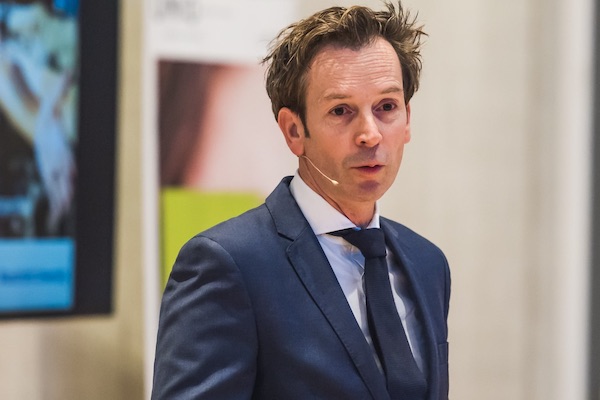 Extraordinary Professor in Strategy, Innovation and Change at UMIO | Maastricht University
SIGN UP FOR PREMIUM CONTENT
Become a member of UMIO Prime if you want access to content that goes beyond the collection we are showing here. It is simple, fast and free of charge!
SIGN UP FOR PREMIUM CONTENT
Become a member of UMIO Prime if you want access to content that goes beyond the collection we are showing here. It is simple, fast and free of charge!